The greatest paid to review website
This is first website where i make money from. easy , real pay and very populer using make to write review program
What is ciao ?
CIAO is my favorite website , it is very easy to earn money from this website , just review product and wait people to read and rate your review. I earn about US$120-150 a month . in this site you can review all kind of product like phone , electronic , computer , food and many more.
How to make money ?
SIGN UP/Register First , klik the banner from this blog.fill all the form in the register page
After sign up , you can start to login , and go to "my ciao" page 3.this mean you can start to write a review , just easy type a keyword in the blank search column .example , you want to review a phone product like nokia n95 . just type n95.
After that you can start to review the product .write a review in english and minimum have 130 word , then fill all , choose all the option on the review product page
Final step is click published . congratulation you have made one review.
Trick to earn money from this site :
you can review all kind of product , but if you choose a new product , usually you will receive more rate from other member , this means you earn more money.
if you have any difficult in english .. you can use google translate.
make a review continually,my tips is made five review for the first time and ask people to rate it( of course you must rate people review first)
find friends as many as you can. and message them if you have any new review.. ask them to rate your review.. and don't forget to say thank.
NOTES :
remember always your purpose here is to have rate from other people as many as you can so promise them that you will always rate people who have rate your review.
You can request payment after you reach US$ 5 .. and will transfer to your paypal every second week in a month conclusion : this is great side to earn money.
I bet you will have minimum US$30-60 in first month if you really doing my trick Join this great making money site now ( See my payment proof below :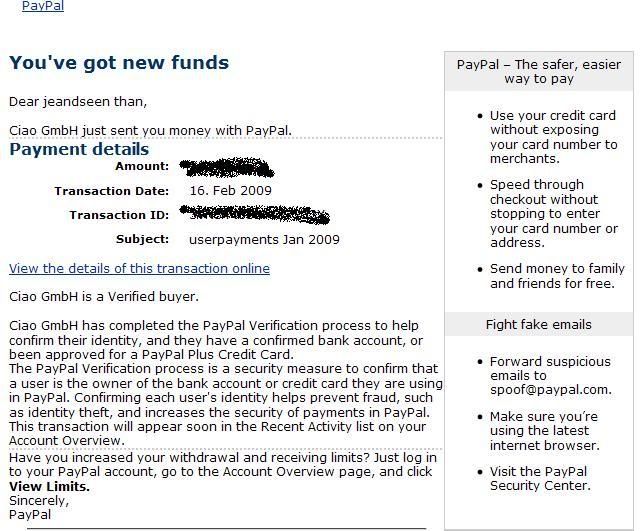 TRY VISIT THE SITE : www.ciao.com